JOHNSTON HOUSE RAISING and MOVING
Moving the past into the future. Specializing in large  frame and masonary structures.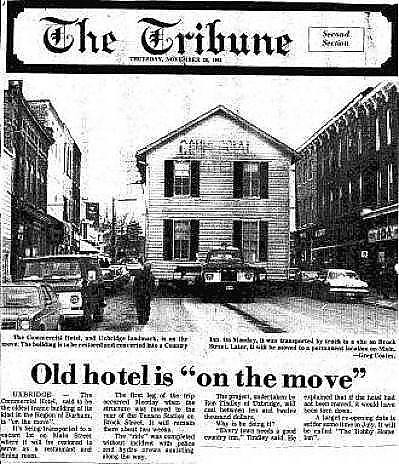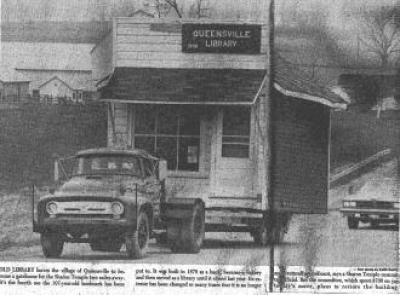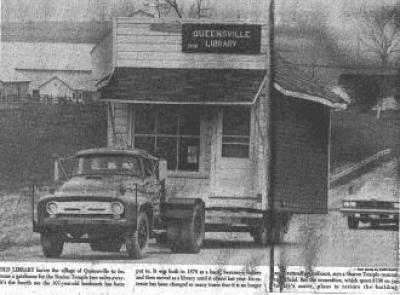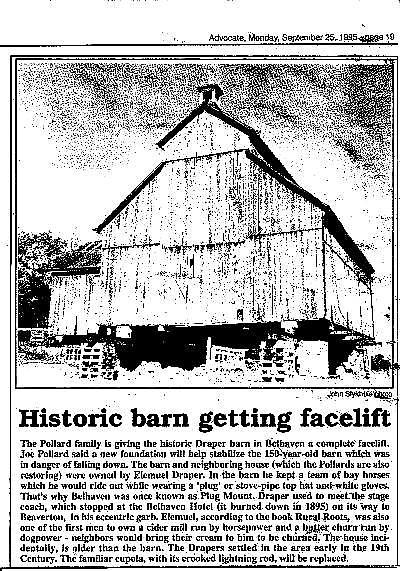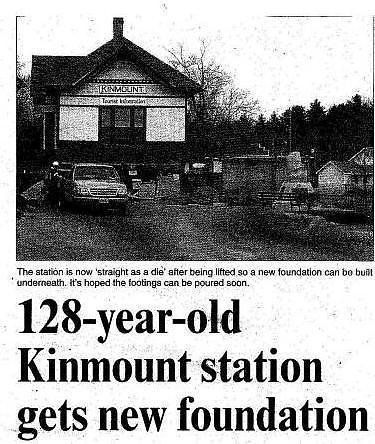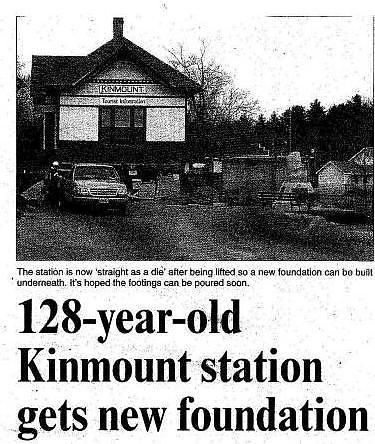 Here are some of the past projects that made the local newspapers over the years.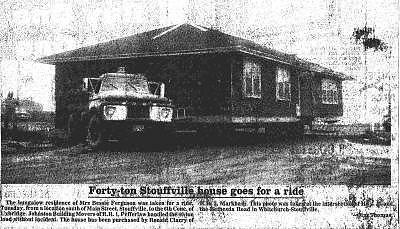 "The Times", a Minden newspaper, did this artical on the Kinmount station. Back in november 2004.  The station was built in 1876. 
   In may 1977, "The Toronto Star" took this picture and did a story about the Queensville library.  It was moved to the Sharon Temple to become a gatehouse.  It was built in 1870.
   "The Tribune" covered this move of the Commercial hotel in Uxbridge, back in november 1981.  As did "The Toronto Star", and the "Uxbridge Times - Journal" as well.  The hotel was built in 1860.
   The "Advocate", a local newspaper for Georgina, printed this story.  This barn is located in Belhaven, and it is said to have been built in 1845.  We lifted the barn back in September 1995.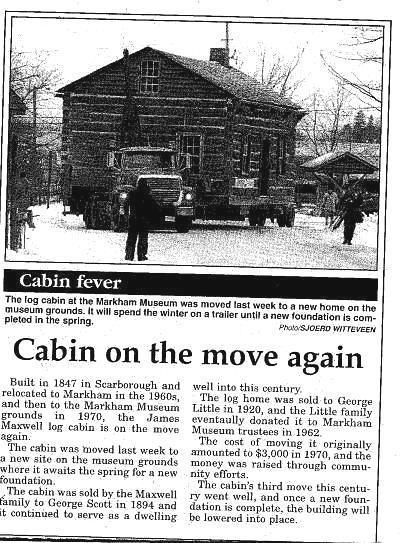 This log cabin was built in 1847.  We relocated it within the museum grounds in January 1996.  This was the third time this log cabin had been moved.
  ****   It's an honour to be recongnized by local papers  ****