JOHNSTON HOUSE RAISING and MOVING
Moving the past into the future. Specializing in  large  frame and masonary structures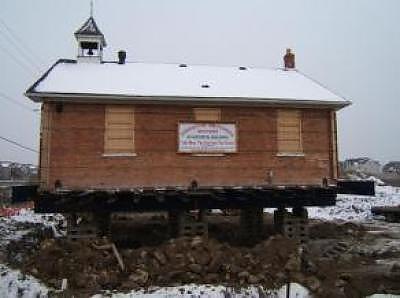 At Johnston House Raising and Moving we communicate with clients, listen to their ideas, and offer the best ways to optimize their property in which to achieve their goals as they upgrade and enhance  the beauty of their homes.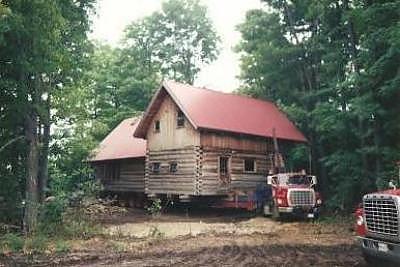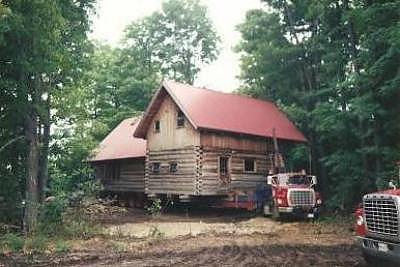 This 32' x 50'  log home was  relocated to a local farm, and put on a new basement.
  This 1,250 sq' house was lifted just over 10' to accommodate another level of living space which doubles the square footage of this home, and increases the home value as well.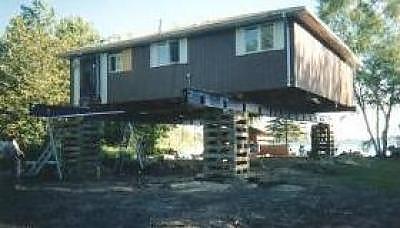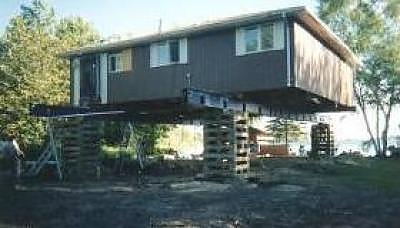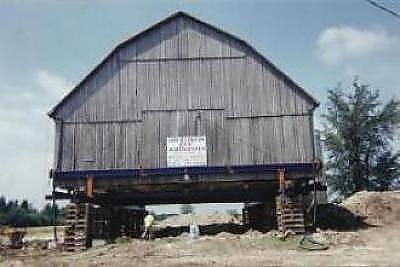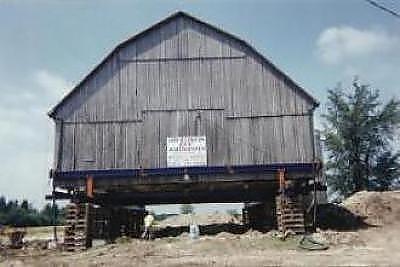 A 55' x 65' early 1900's barn was jacked up 12' to allow for a new 10' foundation to be constructed underneath it.  
   Built in 1862, this 30' x 42'  three-brick thick school house sits at a major intersection.  Over the course of time, due to road maintenance -  the road  currently sits at a new height putting the floor of the school approximately 6' below  highway level.  It was predetermined the school had to be lifted 7'6" from it's original position, thus solving the problem of being too low, as well as setting a new benchmark for the development of a large scale plaza.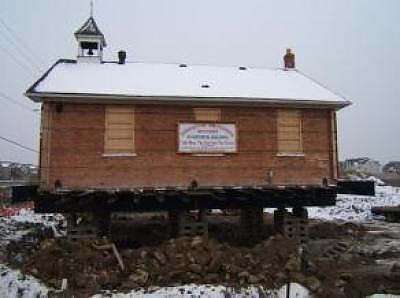 JOHNSTON HOUSE RAISING AND MOVING
RR#1,
Pefferlaw  ON
L0E 1N0
Business: (705) 437-2893
Fax: (705) 437-3560
A family owned and operated business since 1967. 
  ****  Frame or steel structures.  Masonary or stone buildings - it can be raised or moved.  ****
       If your ideas include moving your home or building somewhere else on your property, or maybe you've considered a move to a completey new location -  We want you to know that your home is in the best hands.  We pride ourselves on customer satisfaction.